After months of being in lockdown and having numerous online society quizzes and virtual get togethers, we are back doing what we love with this brain scratching mystery.
Join our group of Cluedo lovers for their weekend convention of finding out whodunnit. Will our Hotel Manager and Receptionist be able to keep this motely crew in line? Who is behind a series of local thefts?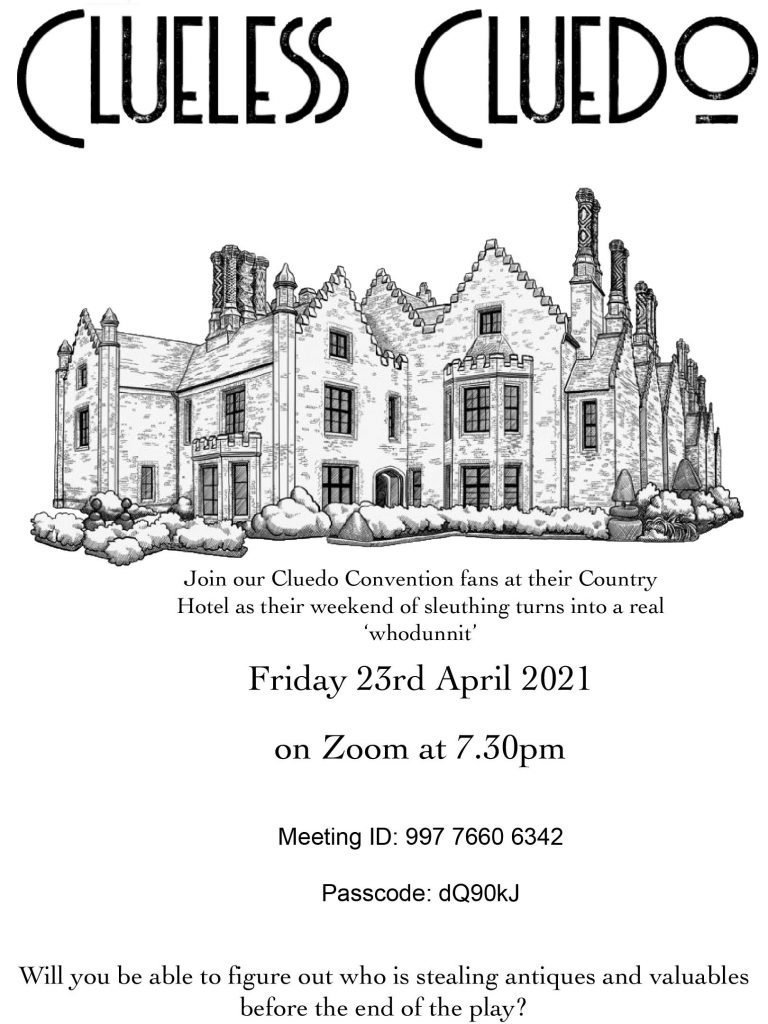 Find out the answers to all of these questions, and more, from the privacy of your own home, see the poster for access information.